BULUT CLINIC
Contributing to public health with a different service understanding, Bulut Clinic is an innovative health platform that brings people together with specialist doctors online.
Providing easy and efficient management of clinics with its SaaS supported software, and bringing patients together with doctors whenever they wish thanks to its telemedicine feature, Bulut Klinik makes it easier for people to share their own health data with other doctors.
Bulut Klinik, with the strategic partner of Tohum Holding and KT Portfolio Teknogirisim Venture Capital Investment Fund in particular; Torkam Holding, Kuralkan A.Ş. and ITU Arı Teknokent as an investor.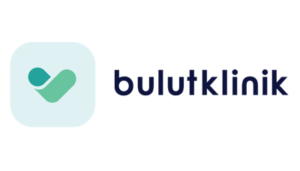 Mail
merhaba@bulutklinik.com
Address
Cevizli Mh. Tansel Cd. No:12 Kat:8 D:60, Bulut Plaza Maltepe / İstanbul